Venue & Hospitality
Bali, Indonesia
Conference Dates: November 26-27, 2018
Hotel Services & Amenities
Audio/Visual Equipment Rental.
Business Center.
Business Phone Service.
Complimentary Printing Service.
Express Mail.
Fax.
Meeting Rooms.
Office Rental.
Photo Copying Service.
Secretarial Service.
Telex.
Typewriter.
Video Conference.
Video Messaging.
Video Phone.
ATM.
Baggage Storage.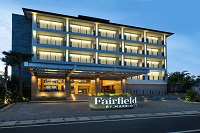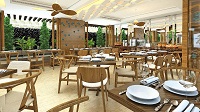 About City
Traditional medical practices brought by Indian and Chinese traders and migrants complemented, but did not replace, the indigenous medical system in Indonesia.The diversity in medical systems in Indonesia reflects the diverse population of Indonesia, Chinese, Indian, and indigenous heritage. In addition to allopathic medicine, the major systems of medicine practised in Malaysia include ayurveda, siddha, unani, traditional Chinese medicine, and traditional systems of medicine, such as that provided by traditional medicine practitioners, spiritualists, bonesetters, traditional birth attendants, and others who use home remedies. Medical options also include homeopathy, naturopathy, reflexology, aromatherapy, and chiropractic.
According to the survey report, In 1970s, the Balinese economy was largely agriculture-based in terms of both output and employment. By end of June 2011, non-performing loan of all banks in Bali were 2.23%, lower than the average of Indonesian banking industry non-performing loan (about 5%).
Recently, the umbrella body for traditional Chinese medicine has issued a Practice Approval Certificate for practitioners who have taken its courses or courses from a recognized university. This certificate is needed for a Business License Certificate.Homeopathy will be introduced as a discipline at the newly established Faculty of Biomedicine.